When it comes to Christmas, the most important thing to me is the reason for the season. So when it comes time to decorate, the first things I unpack are my Nativity scenes. I probably own over fifty now. At our home in Port Orchard, every conceivable place is filled with a Nativity scene, even outside! Some are small, some big, and every size in between. I've received many Nativity scenes as gifts from family and friends. I guess you could say I'm a collector! When people know you collect things, that's the first thing they think to gift. So I've been blessed many times over with beautiful Nativity scenes. I wanted to share a few of my favorite scenes and why they're special to me.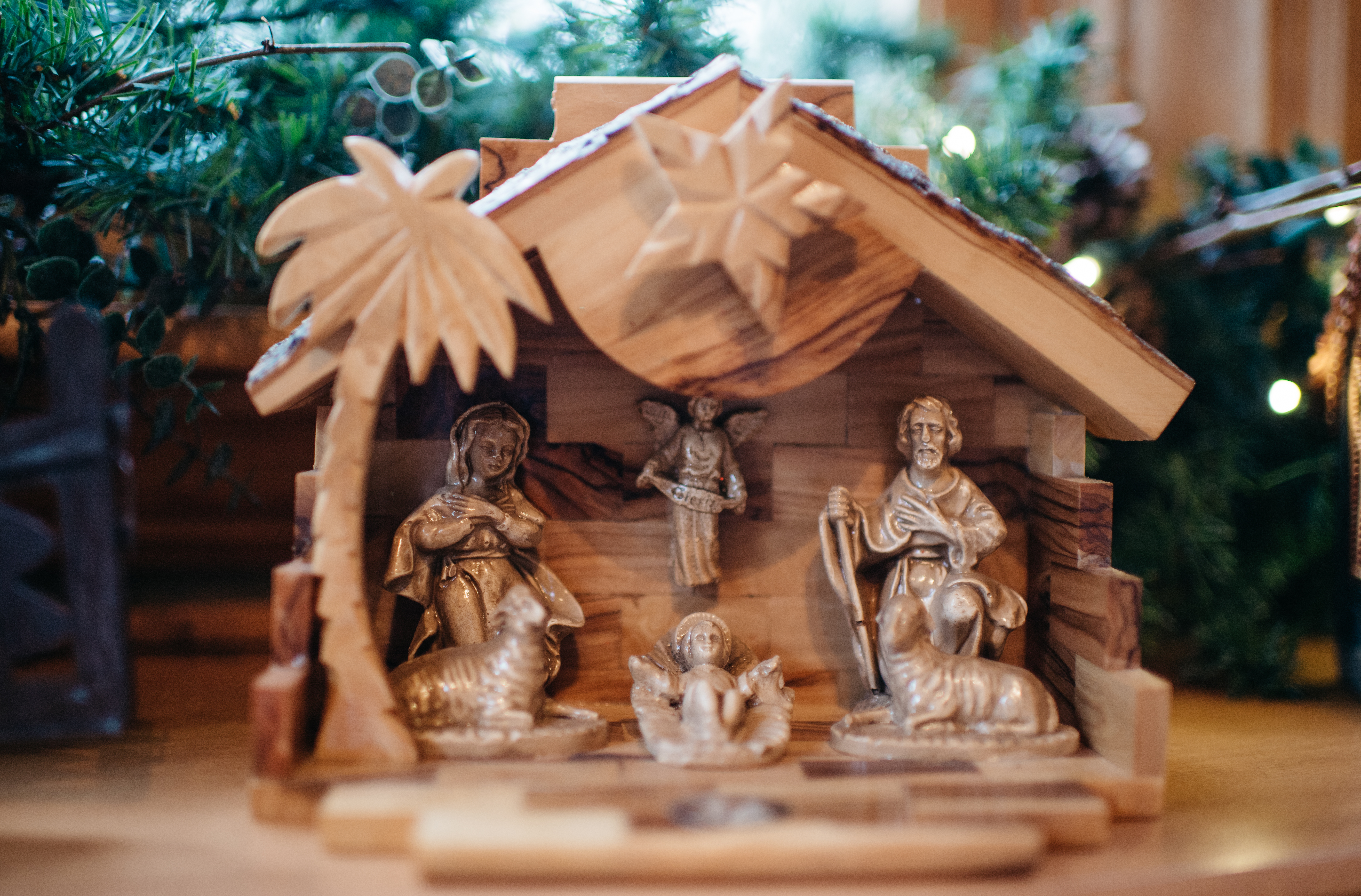 This Nativity scene is from Jack and Elaine Gaudette. They knew I was a collector so they brought this back all the way from Israel.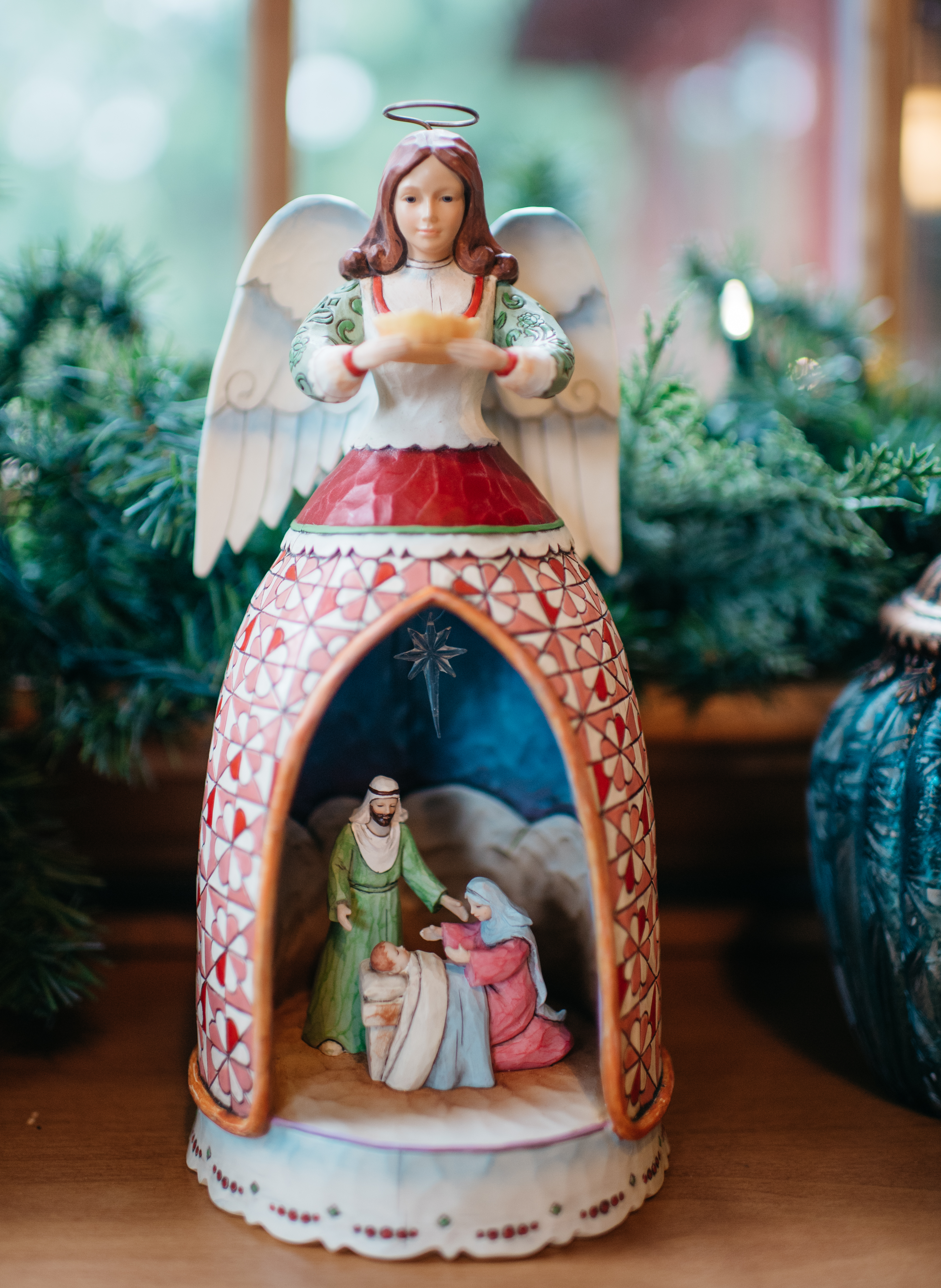 This is a Jim Shore Nativity scene. He does such wonderful pieces. I bought this Nativity scene for myself after writing the Angel books. I thought Shirley, Goodness and Mercy would approve!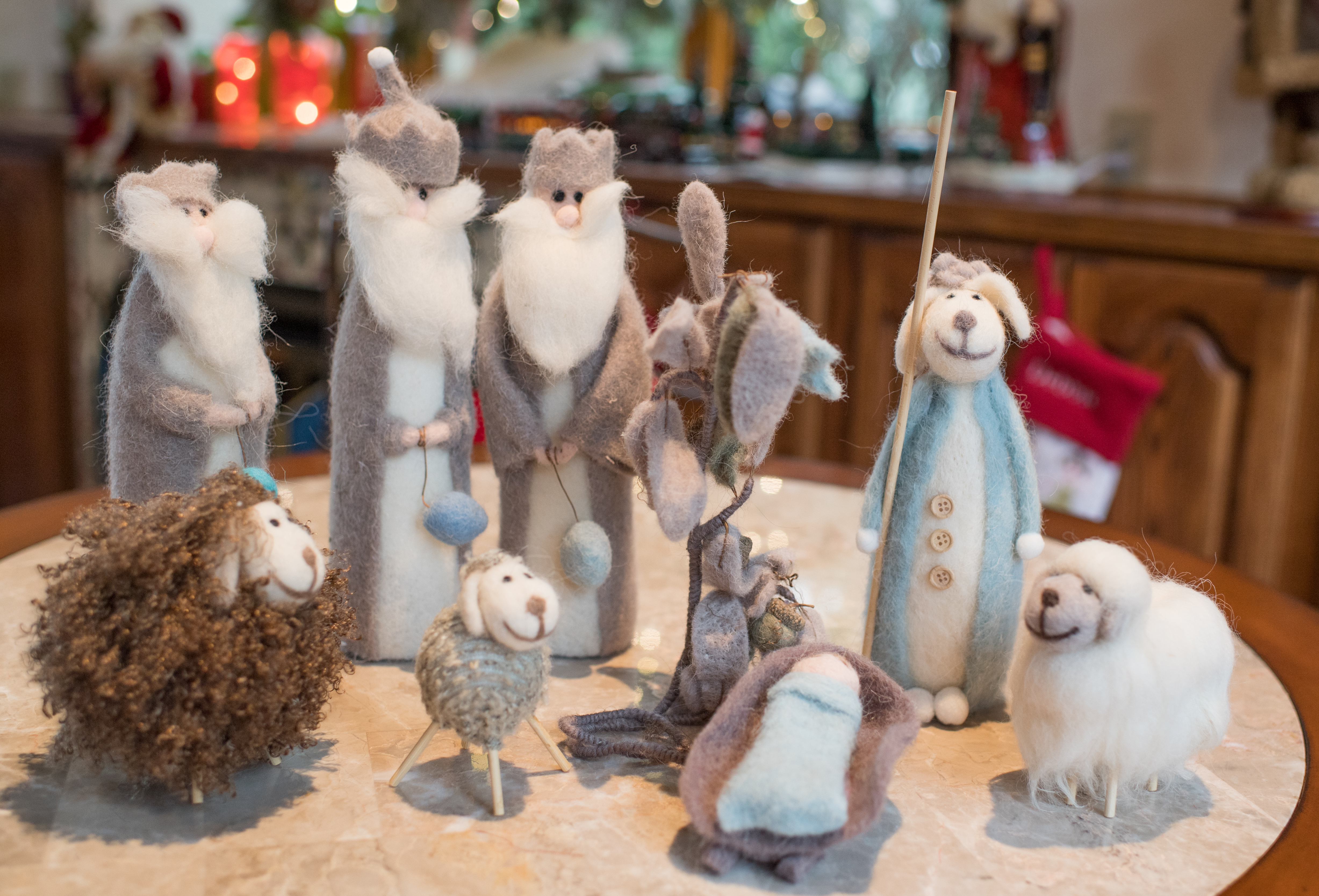 This is one of my favorite Nativity scenes I've ever been gifted, even without Mary and Joseph included! I love it because it's felted and is so fitting with my yarn obsession. This one I received from my office staff, the people who know me best!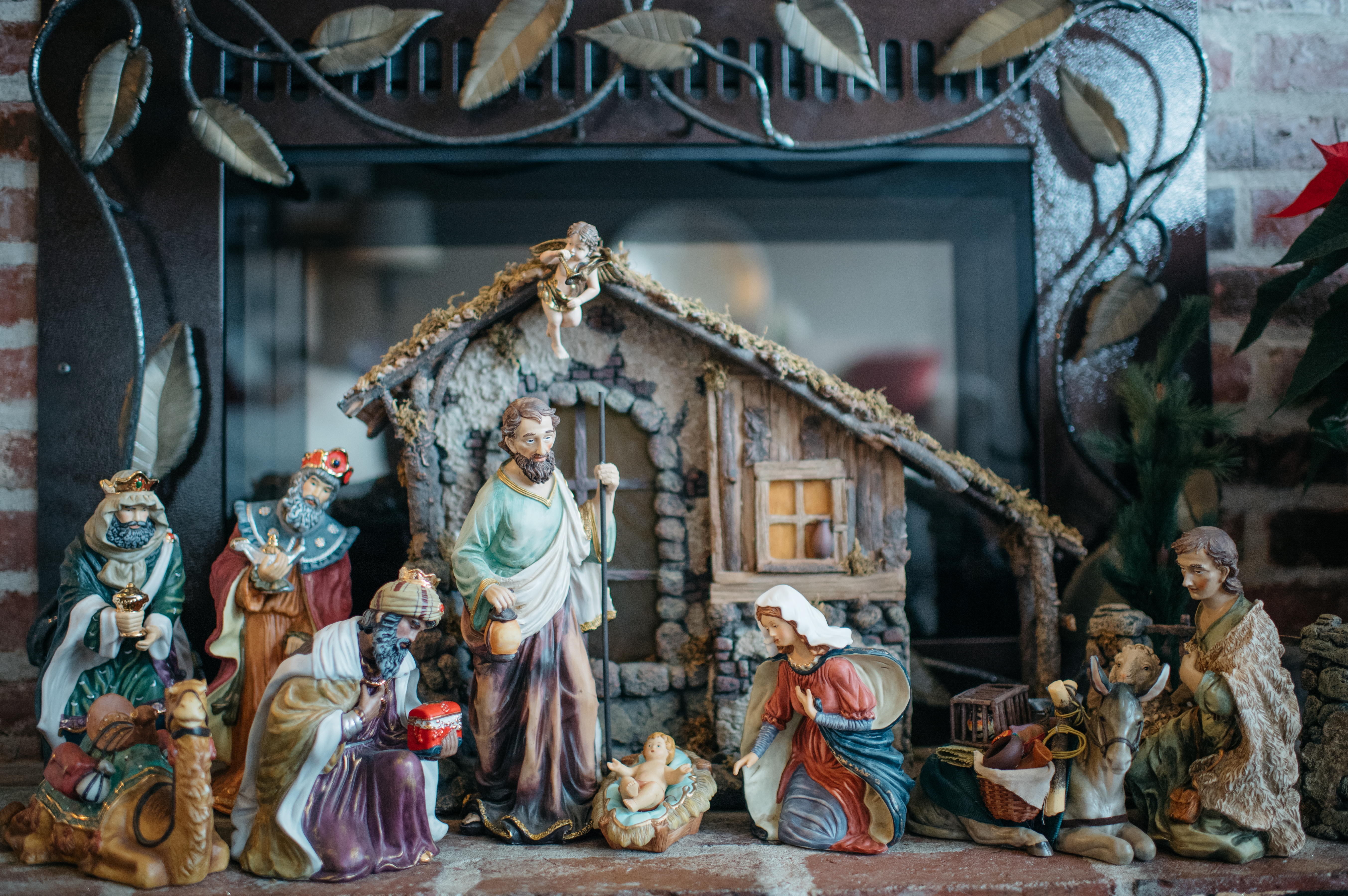 I appreciate this Nativity scene because of the subtle message it gives and how different it is. With Christ we have peace and how grateful we are He came into the world.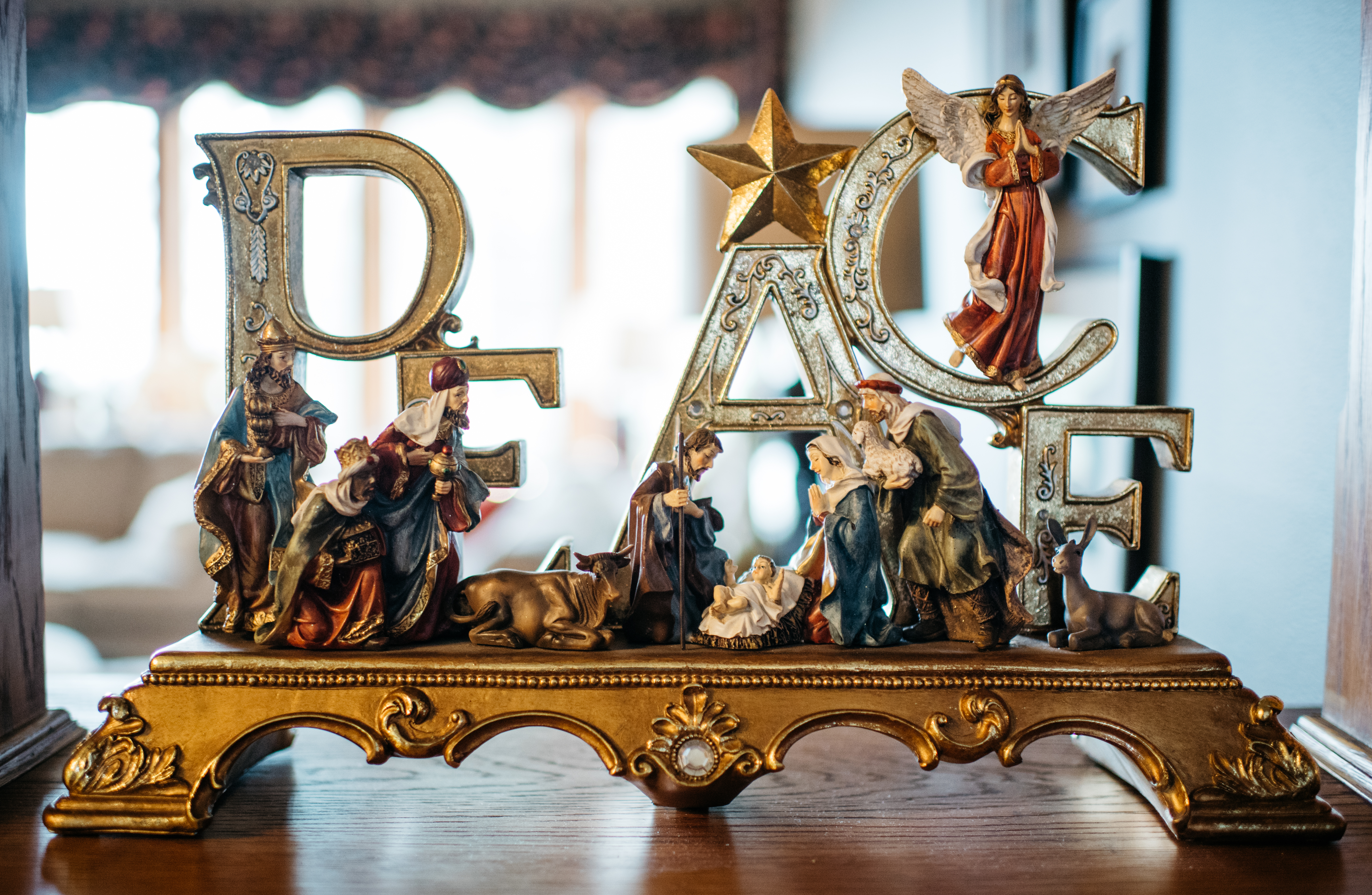 My Uncle Les gifted me this scene. He was a World War II veteran and although he was not blood related, he was my dad's best friend and had no children of his own, but always treated us like family.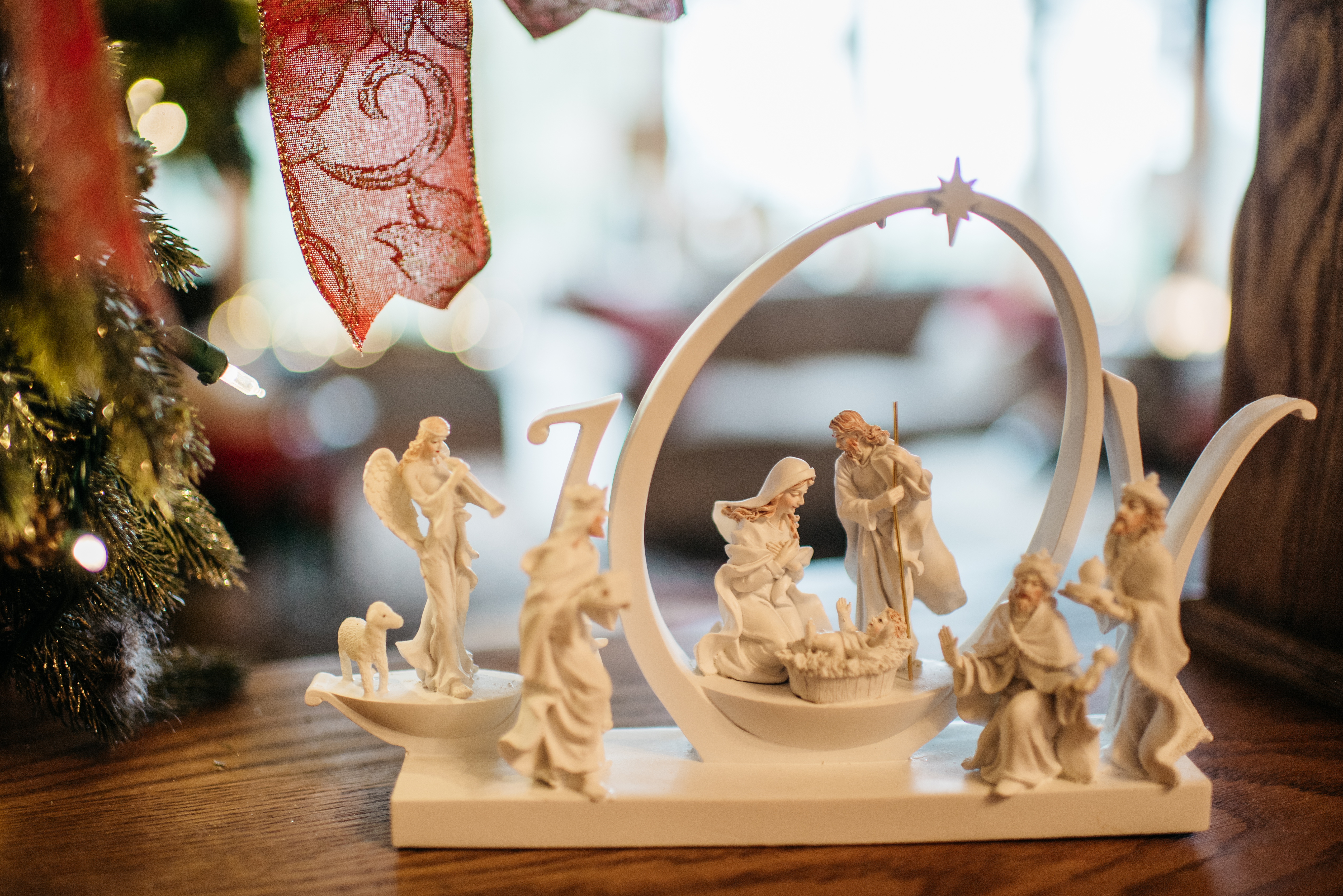 Jesus first. Others second. And yourself last = JOY. There's no better time of the year to feel joy.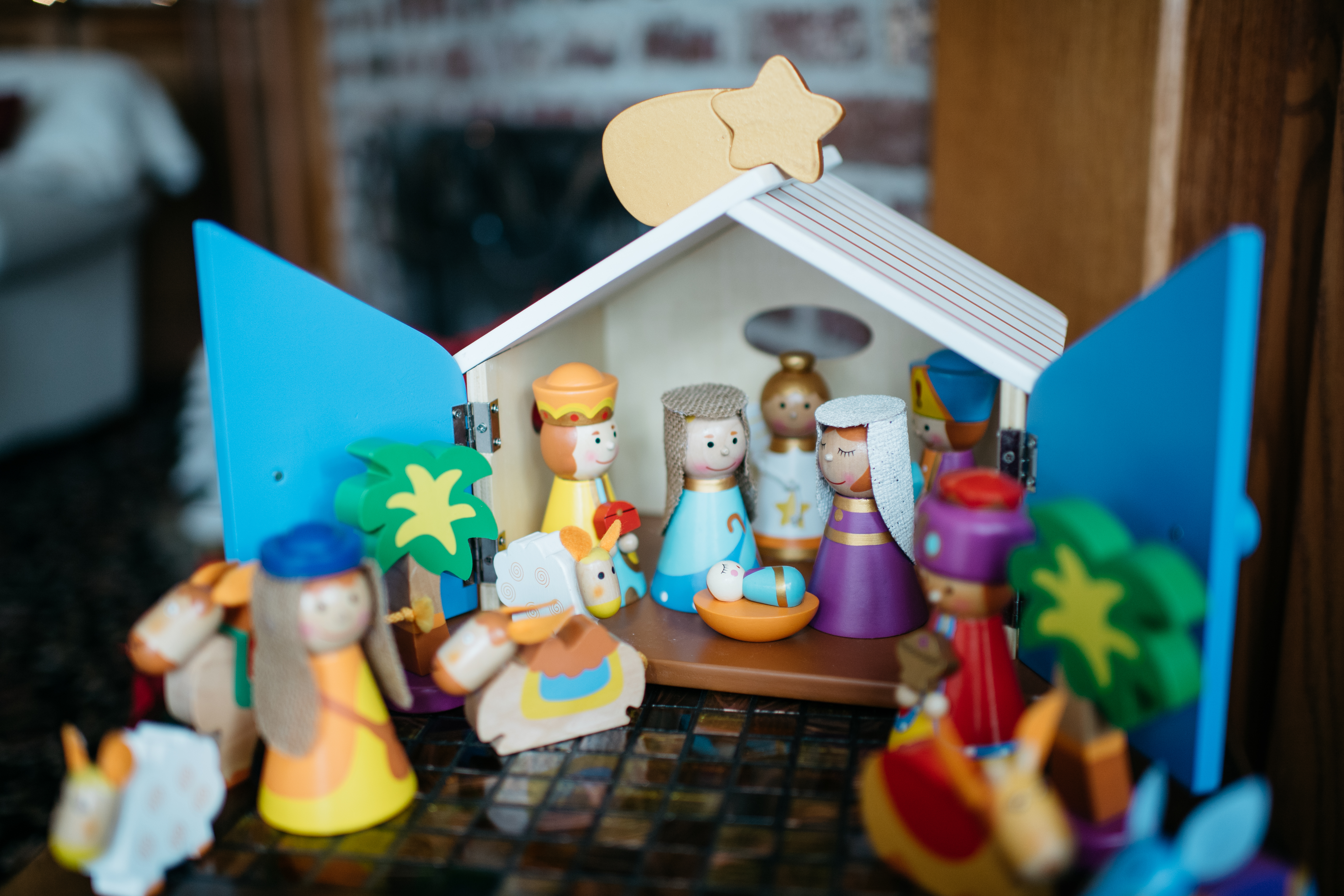 I actually purchased this Nativity scene myself and I bet you could guess who for. That's right, for the grandkids!