Fall is in full swing which means it's the perfect time to do crafts! Every year Wayne and I have several must-do fall activities. I wanted something that would add some decor and fall colors to my house, so I made this Fall Bucket List! It was such an easy project and the best part, every weekend you pull out a random stick and go do that activity!
Supplies:
Jar
Large Popsicle Sticks
Decorative Fall Filler (little marble pumpkins, leaves and acorns: found on Amazon)
Paint
Paintbrush
Sharpie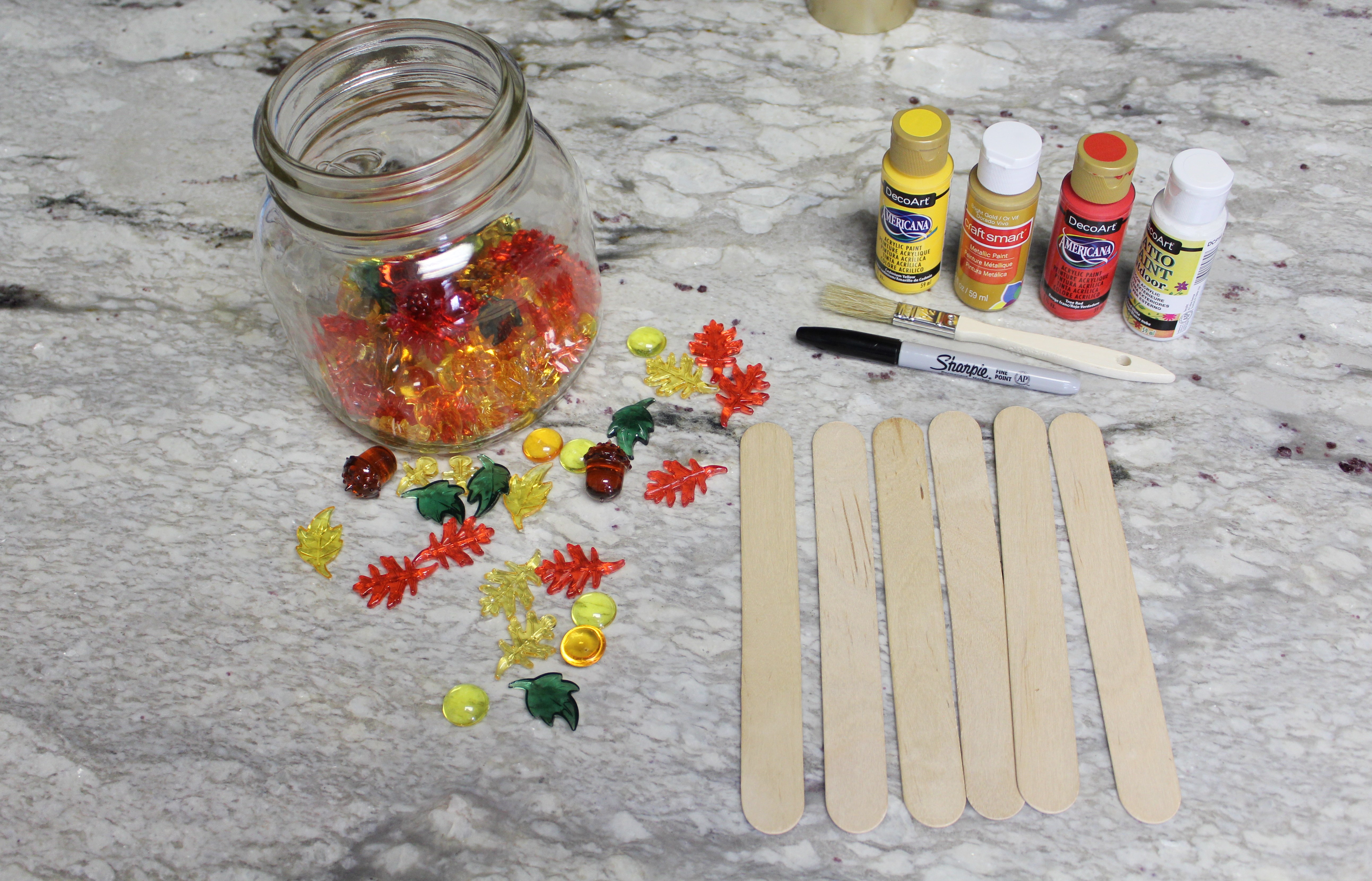 Directions:
1. Paint as many popsicle sticks as you have fall activities. Let dry.
2. Use the Sharpie to write fall activities on each stick.
3. Fill jar with decorative filler.
4. Place sticks into the jar with the filler.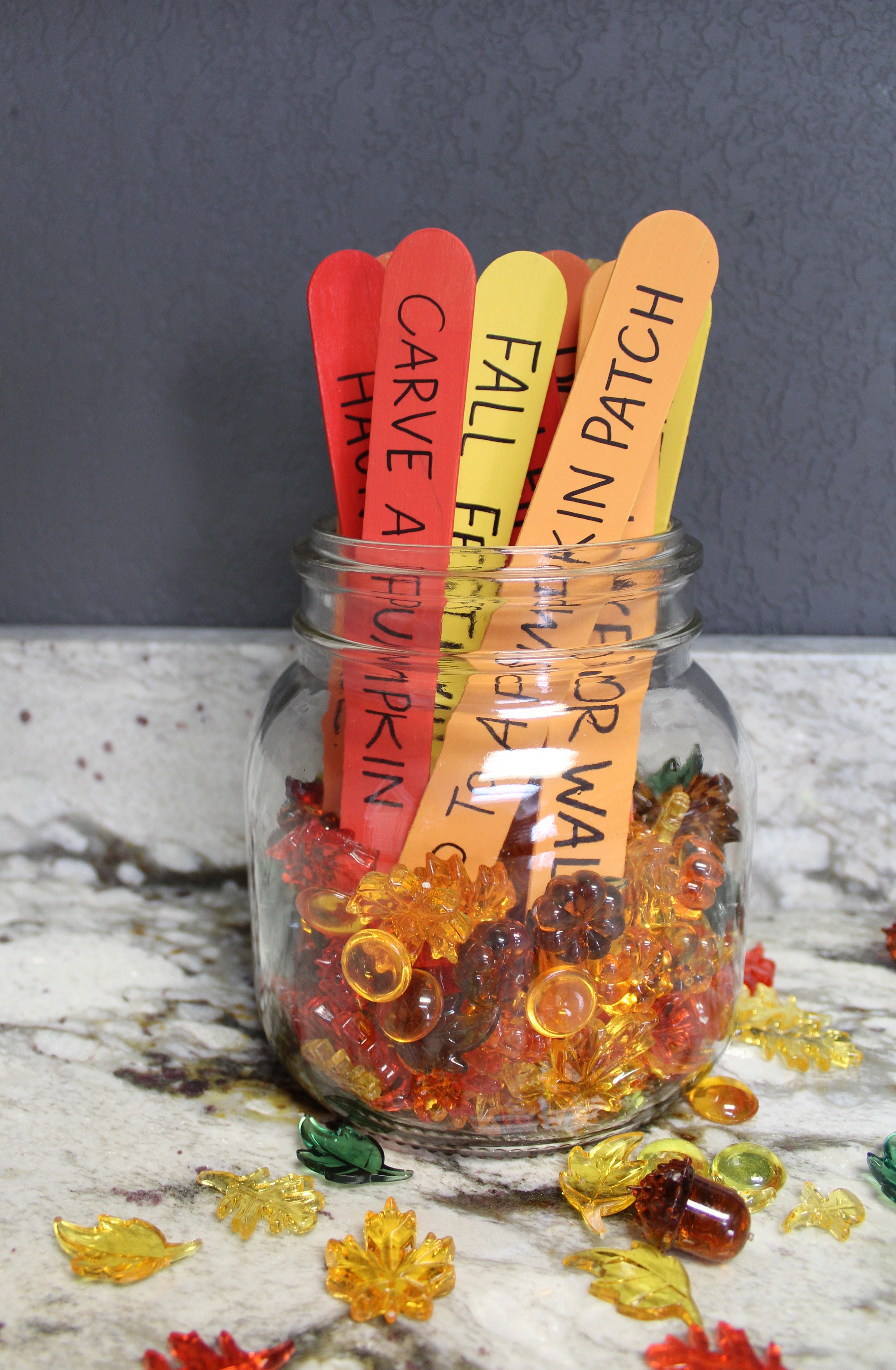 5. Enjoy going to you activities with family and friends!
Download this printable to write down some of your favorite fall activities you want to do!