Katie Robertson is a graduate from the University of Washington and Seattle native who has devoted the current season of her life to speaking, mentoring and serving in her community. She has been involved in Young Life for 30 years and has founded and directs The Anchor, a growing inter-generational outreach ministry to encourage and anchor women in faith and friendship. An author, runner, and mother of three, Katie and her husband, Ron, live in Gig Harbor, Washington where they enjoy their seaside home and many boating adventures in the Northwest. Katie was recently featured in the May issue of Welcome Home and generously answered a few questions!
1. Why did you become a writer?
I have had a passion for writing since I was a little girl. I began journaling at the age of 12 and continue to this day. I have acquired many journals over the years and find them a great source of encouragement. Reading back through them, I find accounts of my life experiences mixed with prayers, quotes, and verses. It was in high school and college that I discovered a love of writing and realized it came naturally to me. For many years, I have just written for my own hobby and enjoyment. It wasn't until we lost our oldest daughter, Karina, to leukemia in 2010 that I felt compelled to share my story. Karina was first diagnosed with leukemia in 2005 and battled it 3 times over those next 5 years. She passed away 10 years ago on April 26, 2010. Previously, I had no desire to share my writings with others. In losing our daughter, I felt compelled to share the story of hope that God was writing even amidst devastation.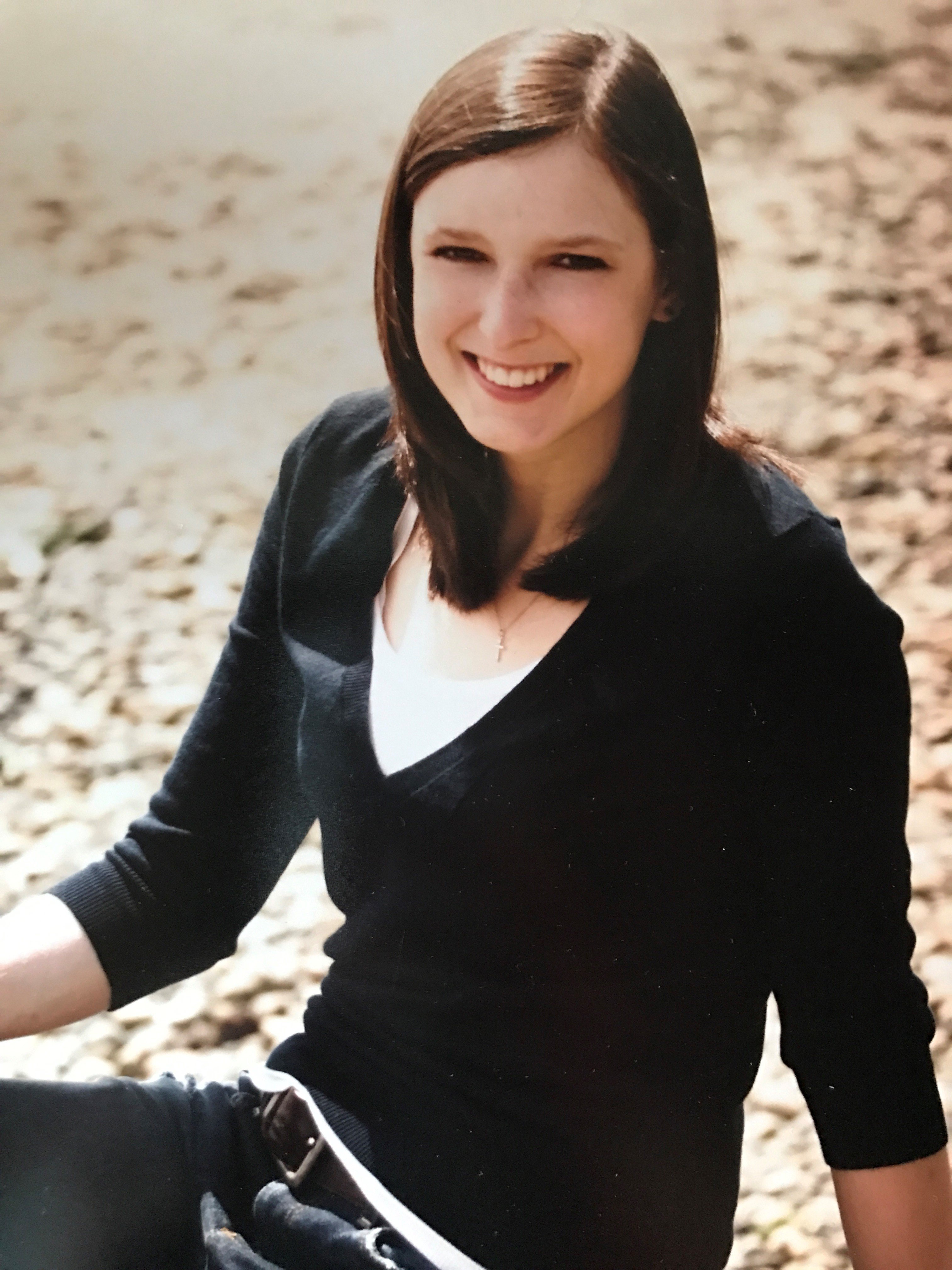 2. What inspired your book?
My book Anchored was inspired by my daughter's journey with cancer and how our faith anchored us throughout the biggest storm of our lives. From a very young age, my husband and I brought our children up to know Jesus. Our faith had been pivotal in our own lives and it was a gift we wanted to share with our kids; my motto has always been, "they're never too young and we are never too old to be grounded in the truths of Jesus Christ." I believe this prepared Karina for all she would face in life. She met the physical and emotional challenges and the uncertainty of cancer with unwavering faith, and I wanted others to be encouraged and inspired as they face their own storms in life.
In walking alongside Karina during her journey with cancer, we experienced miracles big and small. I felt it was important to share God's faithfulness to us, even when things didn't go the way we had hoped. About a year and a half into cancer treatments, Karina needed a stem cell transplant and we were thrilled to learn that her younger sister, Annika, was the perfect stem cell match. This in itself was a kindness we attribute to God, as a perfect match within a family is not always the way the story unfolds. The transplant was successful for 3 years, and I felt (and still feel) so grateful for the loving sacrifice that gave Karina this second chance at life. As a mother, it was a gift to write about the powerful bond of sisterly love between my two girls; they were best friends. It was so beautiful to witness the love and sweetness of the special relationship they shared.
Meeting Debbie Macomber and her family in the last couple of years has been such a blessing. It has been so fun to have a like-minded friend and I am thankful for her encouragement of my writing. Finding out that Karina's journey with cancer was the inspiration behind Debbie's new book, A Walk Along the Beach (coming out soon!) felt like such an affirmation of my desire to share my daughter's story. I am honored that out of Karina's life, Debbie would use her gift of writing to share the strength and love of the bond of sisters!
3. What is next for you?
8 years ago, in Gig Harbor, Washington, I founded a nonprofit called The Anchor Gathering, or "the Anchor" as we call it for short. The Anchor provides community and encouragement in faith and friendship for women of all ages. Next for me is continuing to direct and lead The Anchor Gathering; currently, my team and I are working on building a strategic plan to reach more communities around the country. It is currently in 10 cities and we are excited to keep expanding. I recently started a weekly blog on our website (www.theanchorgathering.com) and will continue to write more short devotional books. Additionally, I am beginning the process of writing another full-length book along the theme of "Anchored Living."