Katie Mettner writes small-town romantic tales, filled with epic love stories and happily-ever-afters. She proudly wears the title of 'the only person to lose her leg after falling down the bunny hill' and loves decorating her prosthetic with the latest fashion trends. She lives in Northern Wisconsin with her own happily-ever-after and three mini-mes. Katie has a massive addiction to coffee and Twitter, and a lessening aversion to Pinterest— now that she's quit trying to make the things she pins. She was recently featured in the November 2021 issue of Welcome Home and generously answered a few questions!
1. Why did you become a writer?
I've always loved to write, but with a full-time job and three young kids, it fell by the wayside for many years. After my below-knee amputation, I found myself with time on my hands and decided I would finally sit down and write the story of Sugar DuBois. It was an #ownvoices novel, meaning the protagonist and I shared the same marginalized identity—Sugar and I are both amputees. I thought it was the one book I had inside me, only to discover I was just getting started. Now, ten years and fifty manuscripts later, I thrive on telling stories about, and for, readers with disabilities. I write romance in a positive, real-life way that doesn't shy away from the honesty of living with a disability, but also gives the reader all the feels of falling in love with their soulmate.
2. What inspired your current book?
A Christmas at Gingerbread Falls was originally submitted as a short story to a Barron Public Library writing contest over two years ago. The original entry was 2,500 words, and since it was the holidays, I decided to stage a Hallmark movie scene for them. The response was, "You have to finish this!" I wasn't ready to let Carrie and Braxton go either, but I didn't have a solid plotline that would carry me through a full-length novel.
Inspiration struck one night at a high school Christmas concert where I saw the future 'Carrie Murray' singing alongside my son. I honestly don't remember a thing from that concert other than how vividly the premise of the book snapped into full technicolor in my mind. I went home and outlined the plot, which is something I rarely do, but I didn't want to forget anything. I was then able to finish writing the book within the week. I've never had so much fun writing a novel as I did while writing the two couples in A Christmas at Gingerbread Falls.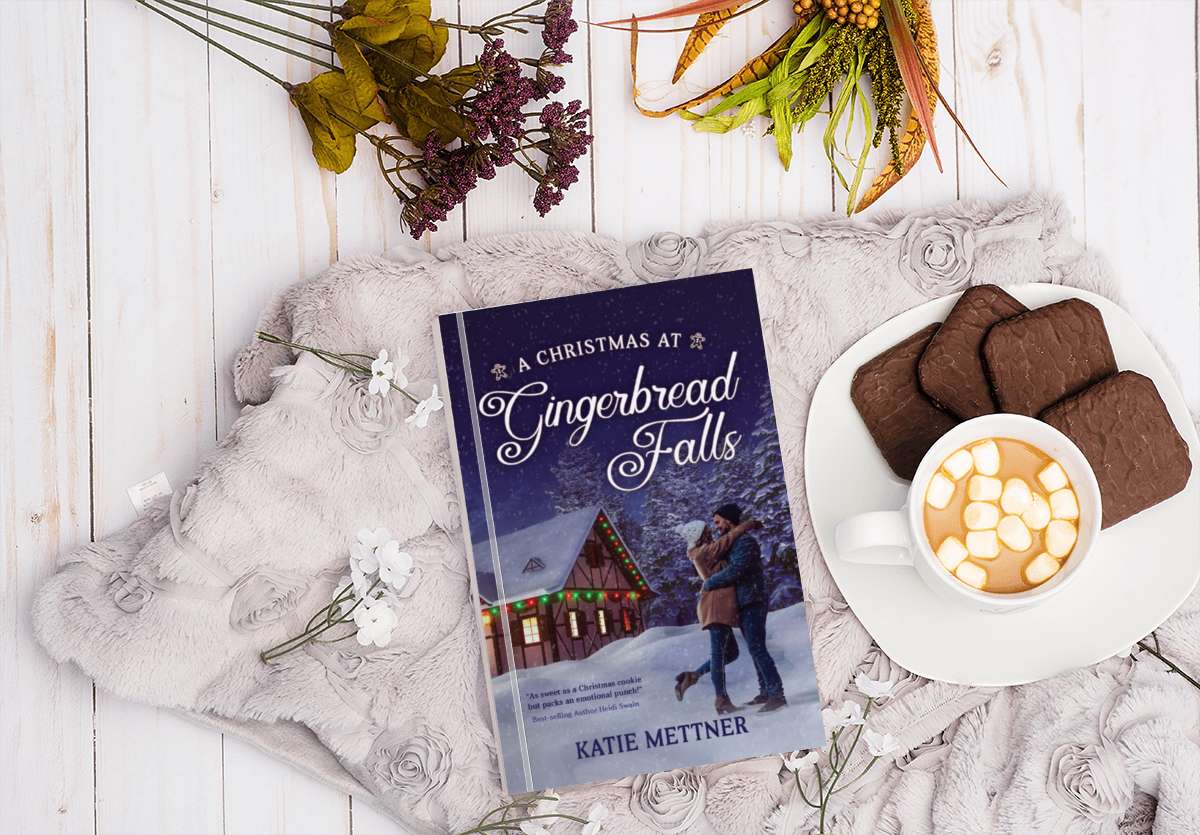 3. What is next for you?
Cowboys! I'll be releasing an #Ownvoices trilogy in 2022, featuring Texas cowboys learning to wrangle Midwestern bison. It's guaranteed to be an original take on cowboy romance. I'll also be releasing the sixth and final installment in my Bells Pass Christmas series. Since I love Christmas romances, and I have had requests for A Christmas at Gingerbread Falls 2, I may end up back in Gingerbread Falls, telling another tale of romance under the bright lights of Hollywood. Stay tuned for a busy 2022!