Kristy Woodson Harvey is the New York Times, USA Today and Publisher's Weekly bestselling author of nine novels including Under the Southern Sky, The Peachtree Bluff Series, and the forthcoming The Wedding Veil. Kristy is a co-founder and co-host of the hit weekly webshow and podcast, Friends & Fiction. She lives in North Carolina with her husband and seven-year-old son where she is working on her next novel. Kristy was recently featured in the September issue of Welcome Home and generously answered a few questions!
1. Why did you become a writer?
I got a column at my local newspaper when I was a teenager, and I fell in love with writing people's stories! That led me to journalism school, where my love of writing grew. I never imagined then that I would write fiction, but I started getting story ideas and landed on one that wouldn't let me go. I decided to write it, just for myself, just for fun. The rest is history!
2. What inspired your current book?
My readers, honestly! I had so many requests for another book in my Peachtree Bluff Series that it made me want to go back to Peachtree Bluff too! I had an idea for a story about a family that gets trapped on an island during a huge hurricane, and I just knew it needed to be a Peachtree Bluff book. Plus, the holiday season was approaching and, with COVID, I knew it wasn't going to be quite as merry and bright as usual, so I thought it would be so fun to write the Christmas I wished we were having. All that combined to create Christmas in Peachtree Bluff!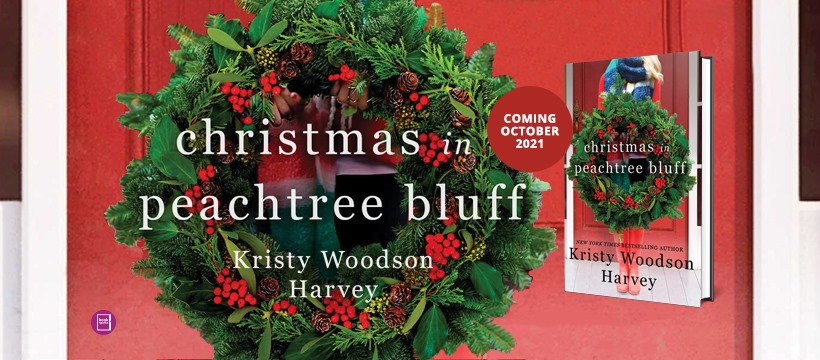 3. What is next for you?
The Wedding Veil is releasing on March 29, 2022, and I am so thrilled about it! It's my first historical/contemporary novel featuring Edith and Cornelia Vanderbilt, the first mistress and daughter of Biltmore Estate. Their real life wedding veil disappeared and, in addition to following four women from four generations on their life journeys, the story is my answer to what happened to the missing Vanderbilt veil. It was fun to flex my historical fiction muscle, while still creating a story that I think my contemporary fiction readers will love!