Courtney Walsh is a novelist, artist, theatre director, and playwright. She writes small town romance and women's fiction while juggling the performing arts studio and youth theatre she owns and runs with her husband. If For Any Reason is her eleventh novel. Her debut, A Sweethaven Summer, hit the New York Times and USA Today e-book bestseller lists and was a Carol Award finalist in the debut author category, and her contemporary romance Just Let Go won the Carol Award in 2019. A creative at heart, Courtney has also written two craft books and several full-length musicals. She lives in Illinois with her husband and three children and a sometimes naughty Bernedoodle named Luna. She was recently in the July 2021 issue of Welcome Home and generously answered a few questions!
1. Why did you become a writer?
I became a writer because I couldn't NOT write. I've always been a writer, but I didn't realize it because I was so caught up in wanting to be an actor. I did a lot of writing for the stage–long before I ever wrote a novel because writing a novel (and all the rewriting/editing that went into it) terrified me. But I am always imagining stories, so I think at some point I realized I could keep them all inside or I could write them down… and while the rewriting and editing parts are still the most challenging for me, I've learned how to navigate that (and keep very detailed notes so I don't lose track of anything!)
2. What inspired your current book?
A song, actually! And I don't even know the name of it. It was written by someone whose father had died saving him from drowning. I realize that sounds like a dark premise for a book, but I started to think about how you live with that knowledge, that someone literally sacrificed themselves to save you. That's a LOT to carry. And that was a character I wanted to explore.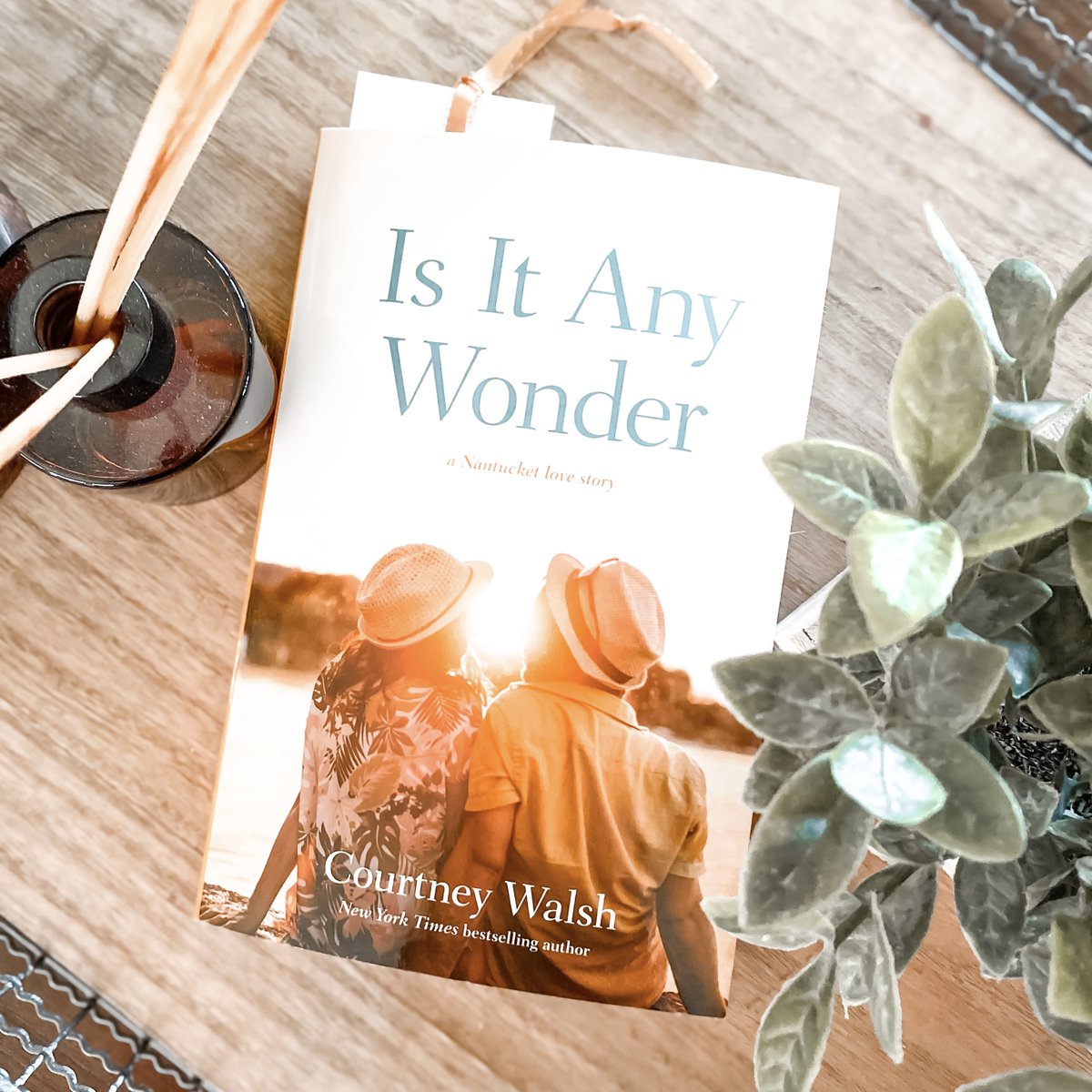 3. What is next for you?
I have so many stories swirling around in my head, but my husband and I own a youth theatre, and we're finally getting back to doing what we love…with an original musical we wrote several years ago. So, for a few months, I'll be focusing on that, and my next Nantucket novel releases in April of 2022! Knowing me, I'm going to be writing another Christmas story in the meantime though…I just can't stay away from Christmas!!