My newest book, A WALK ALONG THE BEACH, will be available on July 14th! Throughout all of my novels, I mention recipes and/or favorite dishes that I enjoy or feel like fit a storyline. In this novel, I mention tamales so I wanted to share this recipe with you all that was inspired by the book!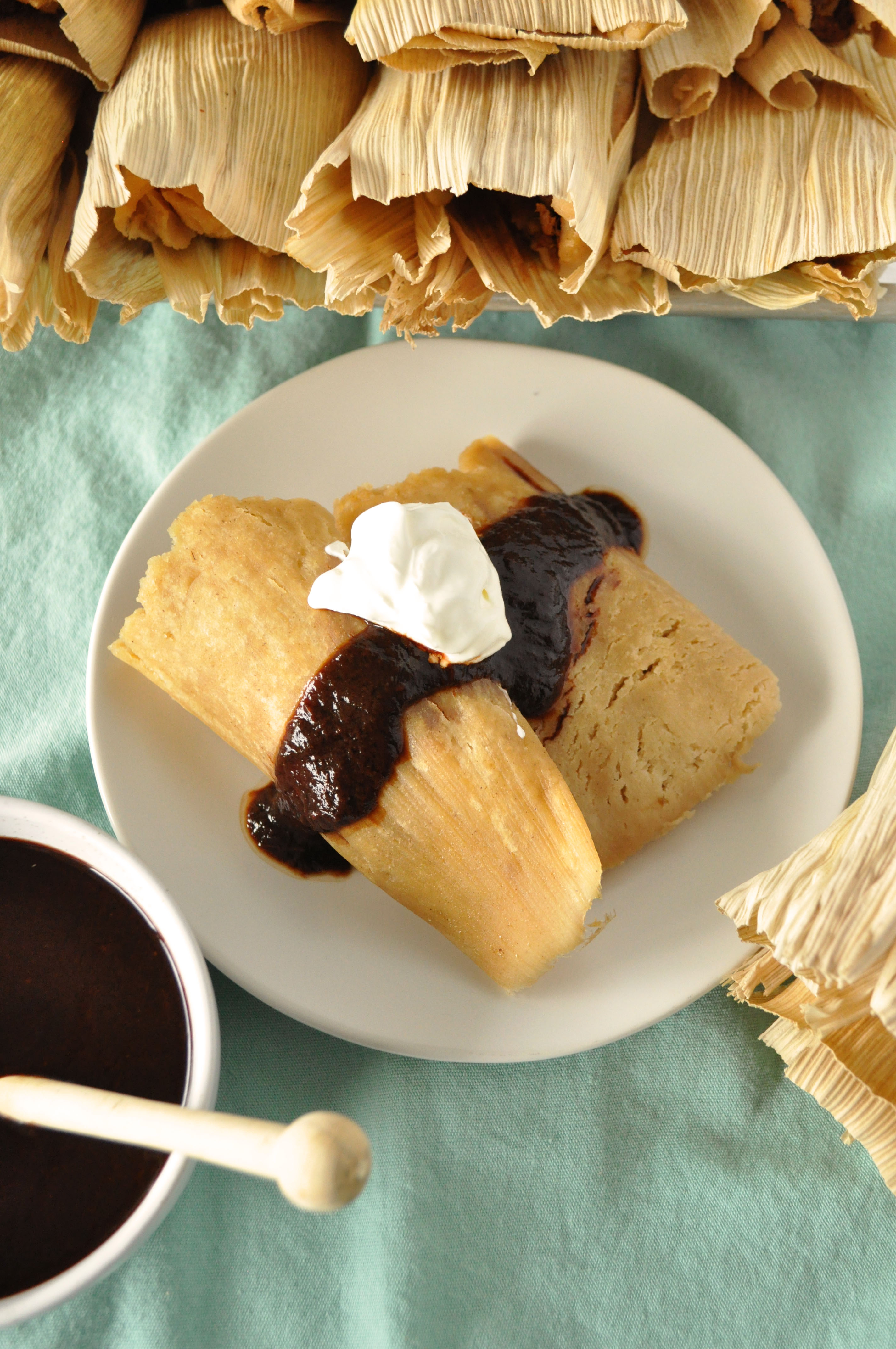 Pork Tamales
Makes 2 dozen
1 ¼ pounds pork loin
1 yellow onion, halved
2 cloves garlic, smashed
1 bay leaf
8 ounce package dried corn husks
4 dried Ancho-Pasilla peppers
1 clove garlic
1 ½ teaspoons salt
½ teaspoon Mexican oregano
2 cups masa harina
2/3 cup lard
1 teaspoon baking powder
½ teaspoon salt
In a large pot, place pork, onion, garlic, and a bay leaf. Fill pot so pork is covered with water by an inch. Bring to a boil over high heat, then reduce to low and simmer until pork shreds easily, about 2 hours. Save the cooking liquid.
Meanwhile, soak the corn husks in a clean sink or large bowl of hot water for 1 hour to soften. Remove from water and shake gently to remove excess water.
Remove the stems and seeds from the chile pods. Combine chiles, garlic, and 2 cups water in a small saucepan. Bring to a boil over high heat, then reduce to medium-low and simmer for 20 minutes. Remove from the heat and let cool for 15 minutes. Transfer to a blender and add the salt and oregano. Blend until very smooth. Mix 1 cup of the sauce with the shredded pork.
In a large bowl, use a hand mixer to beat the masa, lard, baking powder, salt, 2 tablespoons of the chile sauce, and 1/4 cup of the pork cooking liquid until combined. Add more liquid as necessary to reach a smooth, fluffy consistency like that of cookie dough.
To assemble, spread about 2 tablespoons masa dough on the smoother side (dough will stick to the rough side) of the corn husk, toward the wider top. The dough should be about ¼ – ½ inch thick. Place 1 heaping tablespoon of meat in the center of the dough. Fold both sides in so they are overlapping, then fold the bottom up. Repeat with remaining dough, meat and husks.
Place a steamer basket inside a large pot and add one inch of water. Place tamales standing upright on the steamer basket, stacking if necessary. Bring to a boil over high heat, then cover and reduce heat to medium-low. Steam for 1 ½ hours, until the masa dough is puffed and firm. Turn off the heat and let tamales sit in the warm steamer for 30 more minutes. Carefully remove hot tamales with tongs and serve immediately, To serve, remove corn husk and drizzle chile sauce over the top.