I don't know about you, but this Spring seems to be going by at record pace! I am just now beginning to deep clean and jump into my seasonal cleaning. For me, Spring cleaning is something that was passed down from my mother, she would clean after a long winter of our house being closed and cooped up for the season. When the weather would improve, she would open all the windows and our house would flow with fresh air and she would clean all the dust and winter buildup of stuffiness that was left.
Spring makes me think of new beginnings and a fresh start and cleaning is a way to head into summer with a fresh slate! Here are some tips to help inspire you for some late spring seasonal cleaning!
Pick the things that will be the most labor intensive to clean first.
Pick things based on time- you can be washing loads of bedding while you are deep cleaning bedrooms as a way to kill two birds with one stone.
Pick tasks you actually want to do- doing this will help you maintain motivation.
Organize as you go. If you are cleaning cabinets take time to organize them as well.
Take this time to catch up on everything you haven't been able to do on a regular basis throughout the winter. Things I really focus on are scrubbing my baseboards, washing my windows (inside and out) organizing closets, drawers and cabinets throughout my entire house and cleaning my appliances like the dryer vent and filters in my dishwasher. Things that during the winter months I just seem to ignore. My favorite products for spring cleaning are: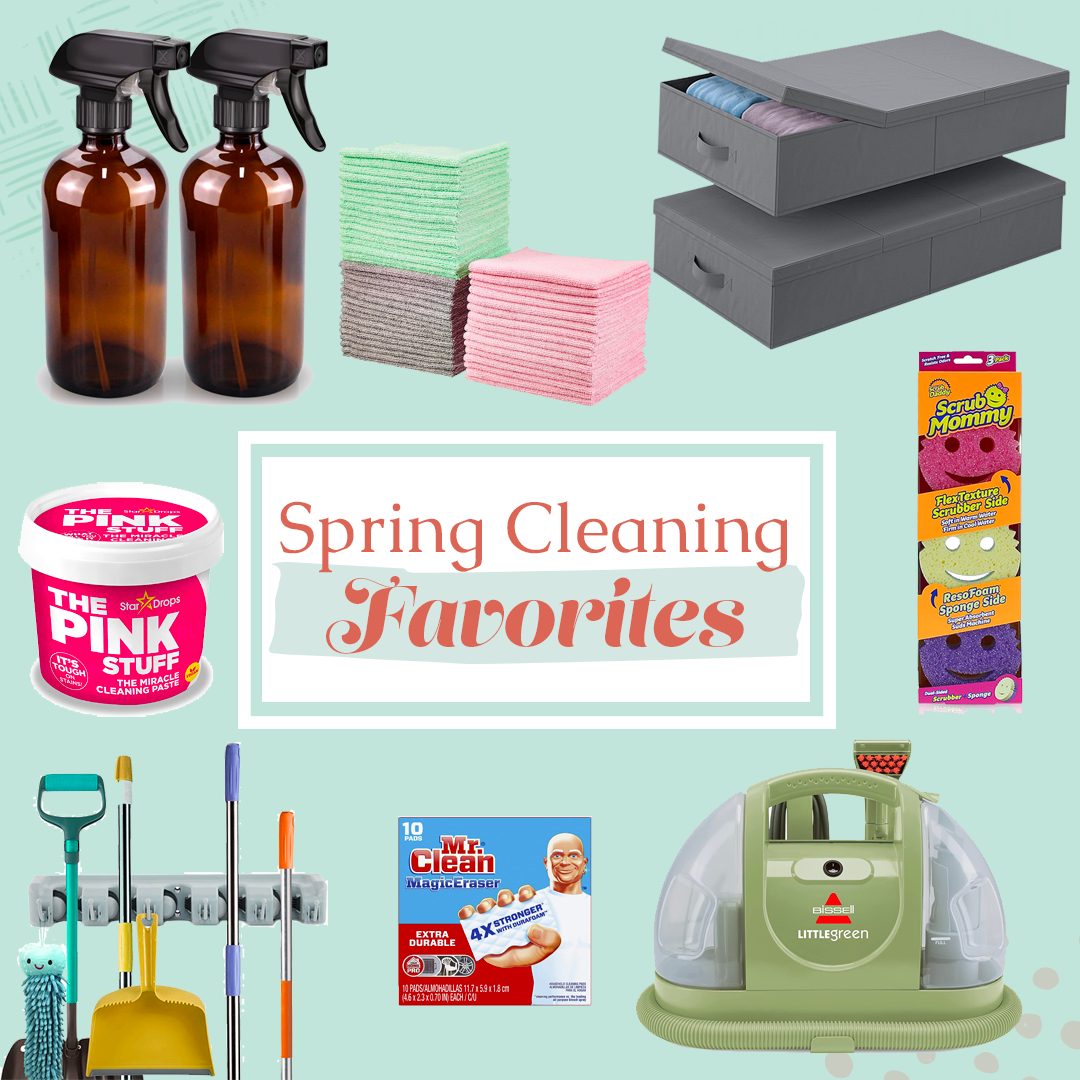 *Contains Affiliate Links
Now, put on a music playlist and get cleaning!
Click the button below to view all of my spring cleaning favorites!