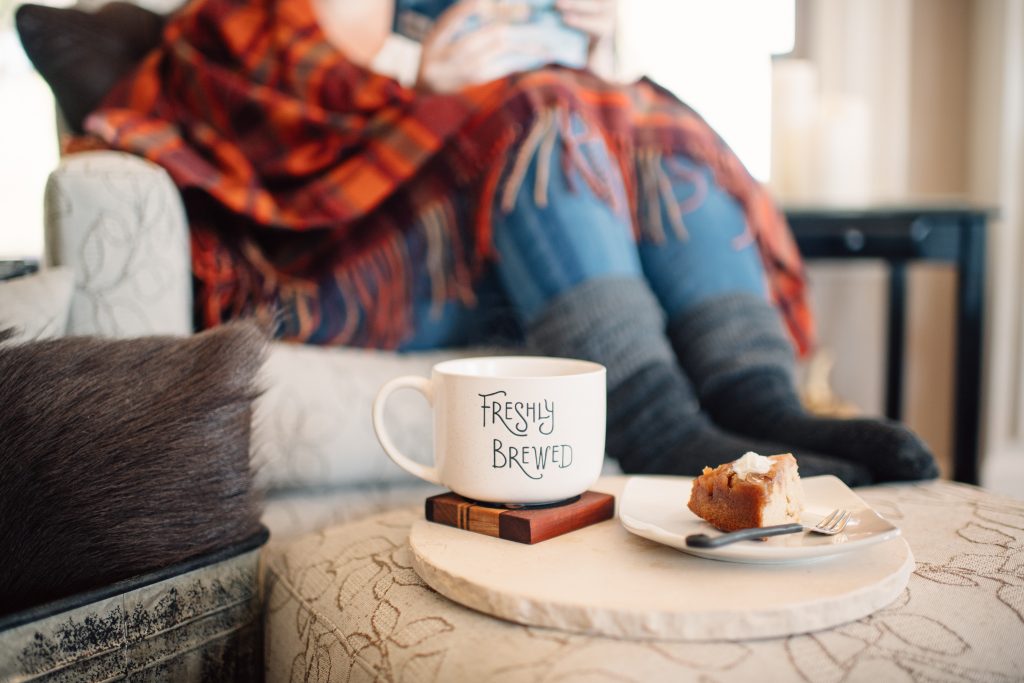 Bring autumn's unique beauty into your home by simply switching up a few things and adding some new elements. Here are a few ways you can easily transition your home décor for the season from our friends at Balsam Hill.
Decorate with Seasonal Foliage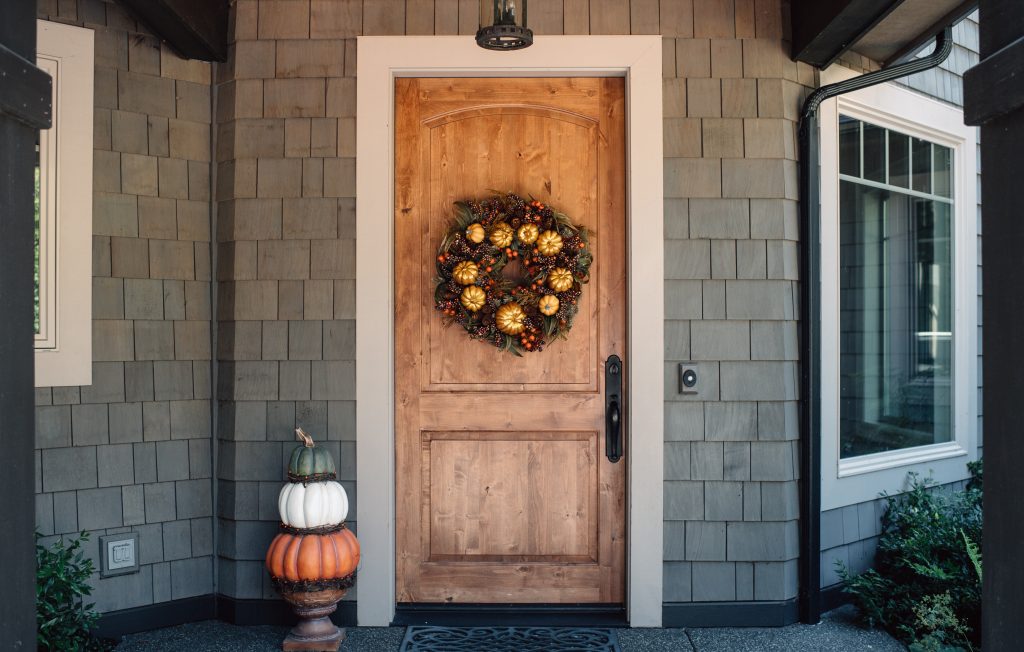 While summer is known for bright and sunny colors, autumn has its own beautiful palette of vivid and rich hues. Be inspired by the changing colors of nature with bronze, gold, brown, yellow, and orange elements. Display fall-themed wreaths and garlands in your entryway or mantel to create an inviting ambiance. Seasonal touches such as pumpkins, apples, and cinnamon sticks make charming accents on tabletops or window ledges to create a warm harvest welcome for family and friends.
Display Plaid Throws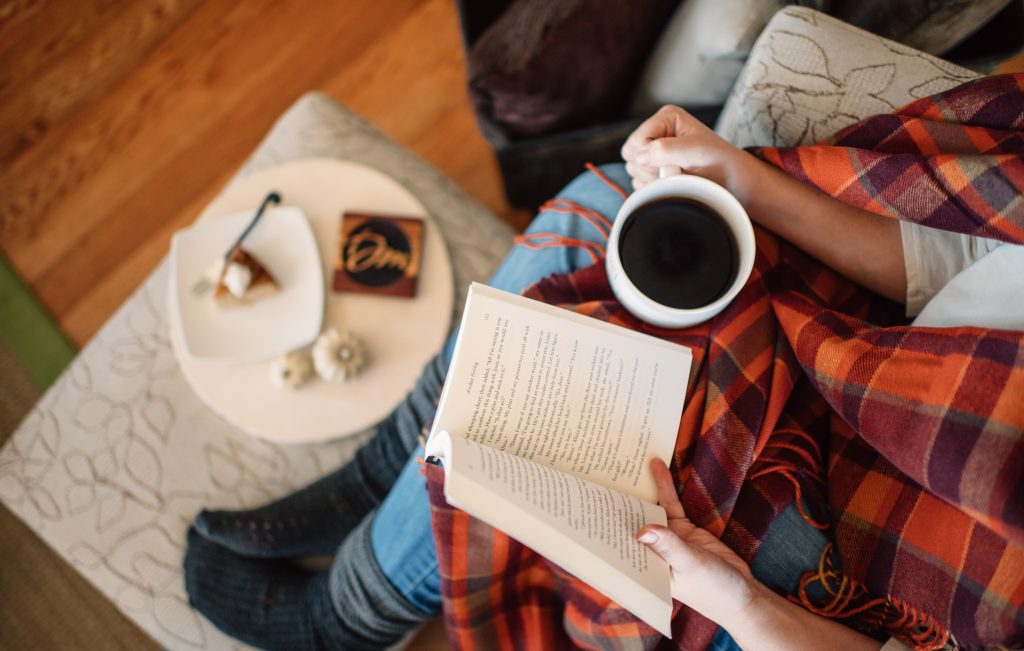 The arrival of autumn means chilly days ahead. Bring out the wool, cashmere, or fleece blankets from storage and place them in your favorite spots around your home such as your lounge chair, reading nook, and in front of the fireplace. Exchange thin cotton throw pillow covers with thicker ones made of rich, textured fabric like velvet, tweed, and even faux fur. They will keep you warm and cozy as you relax to a good book, do some knitting, or enjoy a mug of hot pumpkin spice latte.
Choose Warm Lighting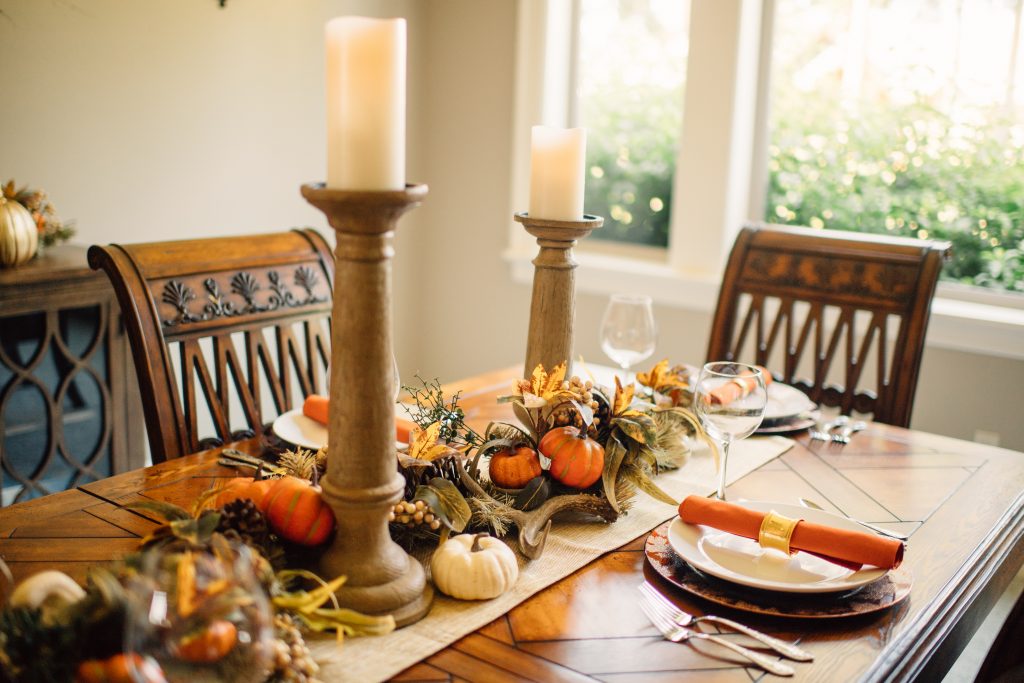 As the days become shorter and the nights cooler, display more lights that emit a warm glow around your home. To create a welcoming atmosphere, pick fall-scented candles or versatile flameless candles for your dining room and other places where you entertain.
This season, prepare your home for memorable gatherings with simple touches that lend elegance and charm. Do you have any decorating ideas you would like to share? We would love to hear them in the comments section below.
Photos courtesy of Stephanie Dyane