Admittedly, it's really tough to find the perfect gift for my mom! What do you get the person who seemingly has everything she needs? When it comes time to shop for my mom I often find myself thinking outside the box of things she might not think to get herself. I also try to be extra thoughtful and considerate of something she would enjoy and that might touch her heart.
More ironically, my mom is also known for giving the best gifts, she is constantly preparing gifts for others in her life, even readers! Here are some ideas for the mom who is hard to shop for!
1. Ember Temperature Control Smart Mug – Because what mom ever finishes a hot cup of coffee? Use an app on your phone to temperature control your mug.
2. Wine Glasses – Who doesn't love a glass of wine to unwind at the end of the day?
3. Recipe Box – Share and save all of your favorite recipes!
4. Cookbook Stand – Make reading recipes while cooking SO much easier!
5. Bathtub Caddy Tray – Every mom deserves a little self care! Relax and unwind as you soak in the tub!
Shop more Mother's Day Favorites here: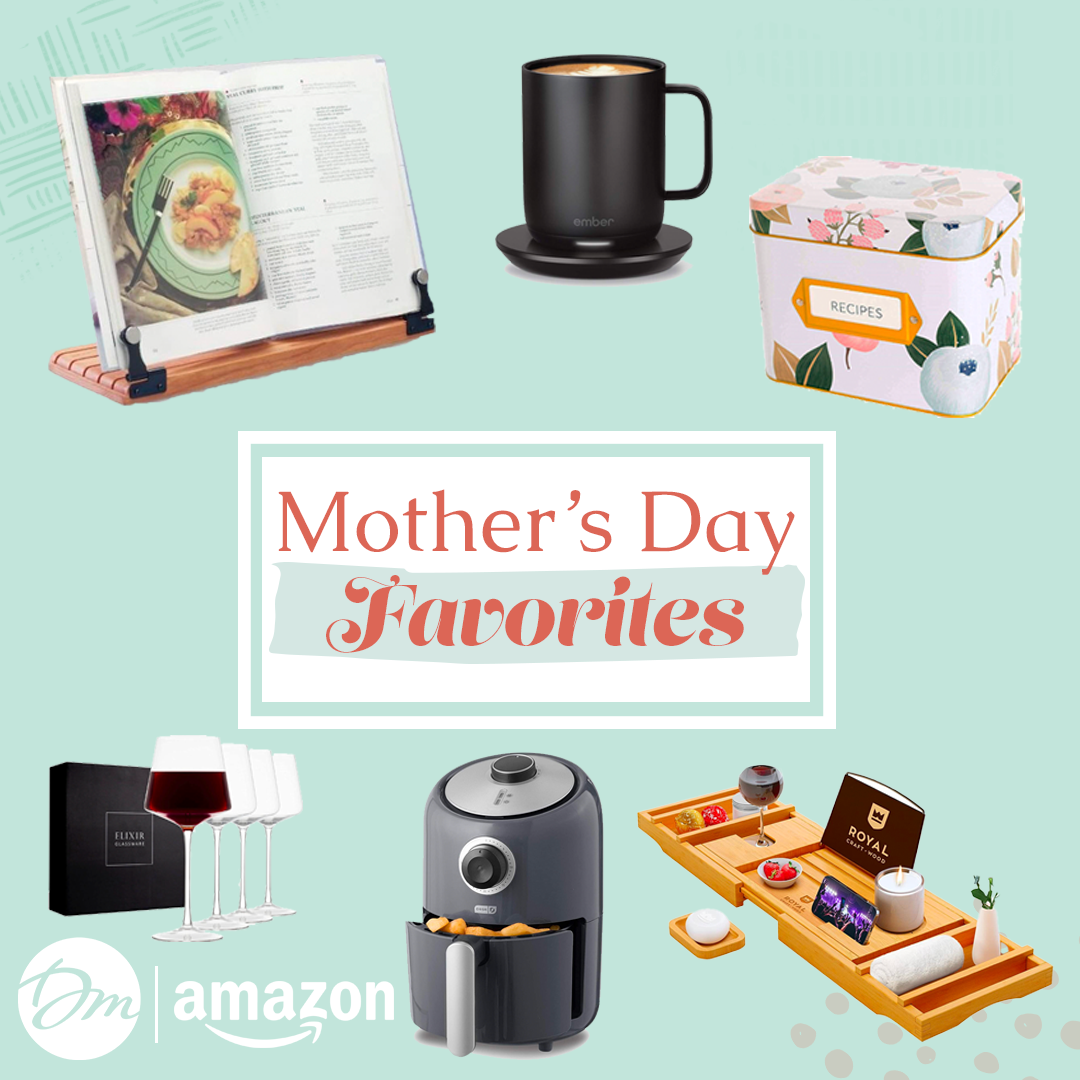 5 other ideas that don't include purchasing a gift to wrap:
Think about gifting an experience- take her out for dinner, getting a pedicure, or go on a walk.
Donate to her favorite charity in her name.
Clean or complete a project she hasn't had time to get to.
Bake her favorite treat!
Write her a thoughtful note.