Laura Hankin is the author of Happy & You Know It and the upcoming A Special Place for Women (coming May 2021). In addition to writing, she performs original musical comedy, which has been featured in The Washington Post, The New York Times, and more, and has acted on-screen and off-Broadway. She splits her time between Washington, D.C. and New York City. Laura generously answered a few questions about becoming a writer and what's next for her!
1. Why did you become a writer?
One of my earliest memories is my mom reading me Charlotte's Web while we both just wept, so I've known the magic that a good book can have for almost my entire life. As a kid, I dabbled in writing terrible poetry, plus a story in which I revealed all of my family's secrets, which I of course read out loud at 2nd Grade Parent Night. But "becoming a writer" seemed impossible. Books were the best things in the world, so clearly the people who wrote them had to be superheroes, right? It wasn't until I was pursuing acting in New York post-college that I decided to try writing more seriously, just to give my brain something to do in between auditions and all of my random day jobs. I didn't expect to get anywhere at first, but I ended up falling in love with it. Turns out you don't need to be a superhero to become a writer – you just have to be more than a little obsessed with reading, and stubborn enough not to quit.
2. What inspired your current book?
Happy & You Know It is about a young woman who takes a job singing to a playgroup of wealthy moms and their babies on the Upper East Side, which is a job that I actually did. As a struggling twenty-something, I spent a lot of time going around to beautiful New York apartments, singing "The Wheels on the Bus" to babies while wondering about their moms. What were their lives like? Were they happy? And would I be happy too, if only I had a baby and a gorgeous penthouse apartment where the elevator opened into my living room? Eventually I decided to turn all that wondering into a novel!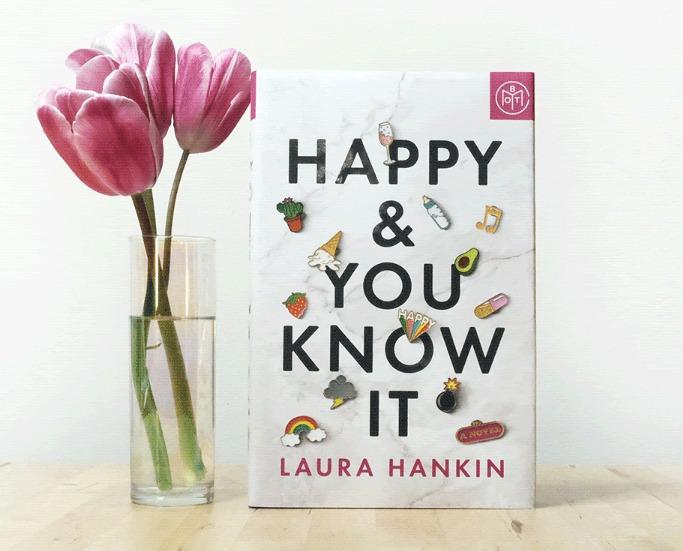 3. What is next for you?
I've got a new novel, A Special Place for Women, coming out May 2021 (and available for preorder now!). It's about an undercover reporter who infiltrates a top-secret social club for women, only to find that its members are far more powerful than she ever imagined. Other than that, I'm stockpiling lots of books, recipes, board games, and movies to get through a winter in quarantine – suggestions welcome!