As soon as autumn begins, I slowly start to bring in little touches of fall decor into my home. There are so many great options out there but I decided on this Fall Book Garland. I just love how a simple garland can add a festive flair to a space! First, I find the location where I plan to display the garland and then cut the rope to that specific length. You can display the garland by hanging it from a mantel, window sill, under a shelf on your wall, or down the railing of your stairs. The options are endless!
Items Needed:
Wooden leaf garland from a craft store – Leaves should be 3 to 4 inches long and the garland should contain around 15 to 18 leaves within the strand
Glittered leaf garland from a craft store or website – Leaves should be 3 to 4 inches long and the garland should contain around 15 to 18 leaves within the strand
One book that you're willing to cut up
Scissors
Hole punch
Twine
Rope 8 ft. long
Wooden Leaves / Glittered Leaves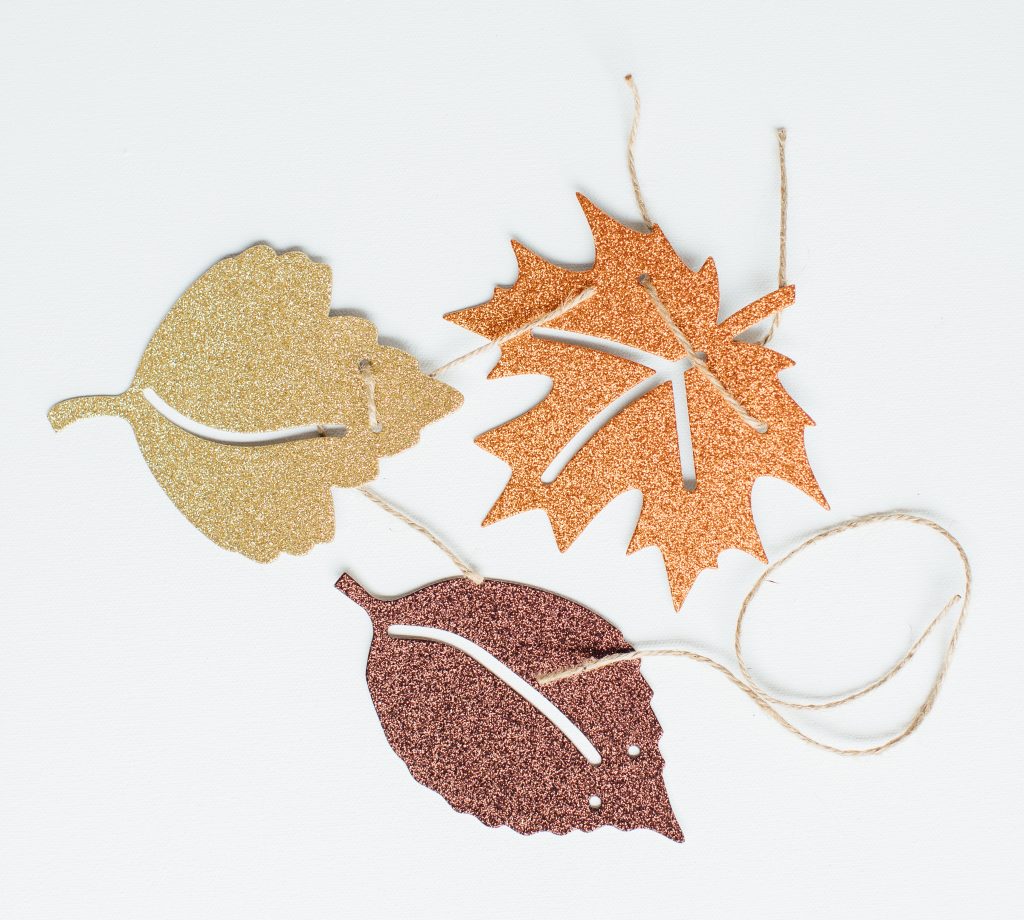 Directions:
Cut rope to 8 ft. long or desired garland length.
Cut each leaf from both the wooden garland and glittered garland leaving equal amounts of twine on each end of each leaf where you will tie onto the rope. Typically 2 inches on either side.
Tear 4-8 pages from the appointed book and use the wooden leaves as stencils for your book page leaves (I chose to use all three varities of leaves from the garland so that there is an assortment)
Use leaf #1 and trace it onto one book page
Stack 4 to 8 pages together with the traced leaf being on top
Cut the leaf from the book pages (one cut out of the leaf will leave you with 4 to 8 leaves all together because you've stacked the pages. Time saver!)
Repeat steps #3 through #6 with each wooden leaf
Hole punch the book page leaves with one hole
Cut 3 inch strands from the spool of twine (the number of pieces of 3 inch twine will vary depending on the number of leaves book pages you use)
Tie a looped knot at each end of the 8 ft. rope (used to hang the garland – approximately a 2 inch loop)
Lay the rope flat on the ground or a long table and get ready to tie knots!
Alternating with the wooden leaves, glitter leaves, and book leaves, tie each leaf to the 8 ft rope, evenly distributing each leaf from one another
Use as many book leaves as you would like for a 'fuller' garland. Display and enjoy!