Nothing enhances a room quite like fresh flowers. Whether it is a centerpiece on a dining table, an arrangement in an entry way or small bud vases lining your living room mantel, bouquets of all sizes bring life and color to any space. So, add a touch of natural beauty to your home with these design tips to help you create basic arrangements in a variety of different styles.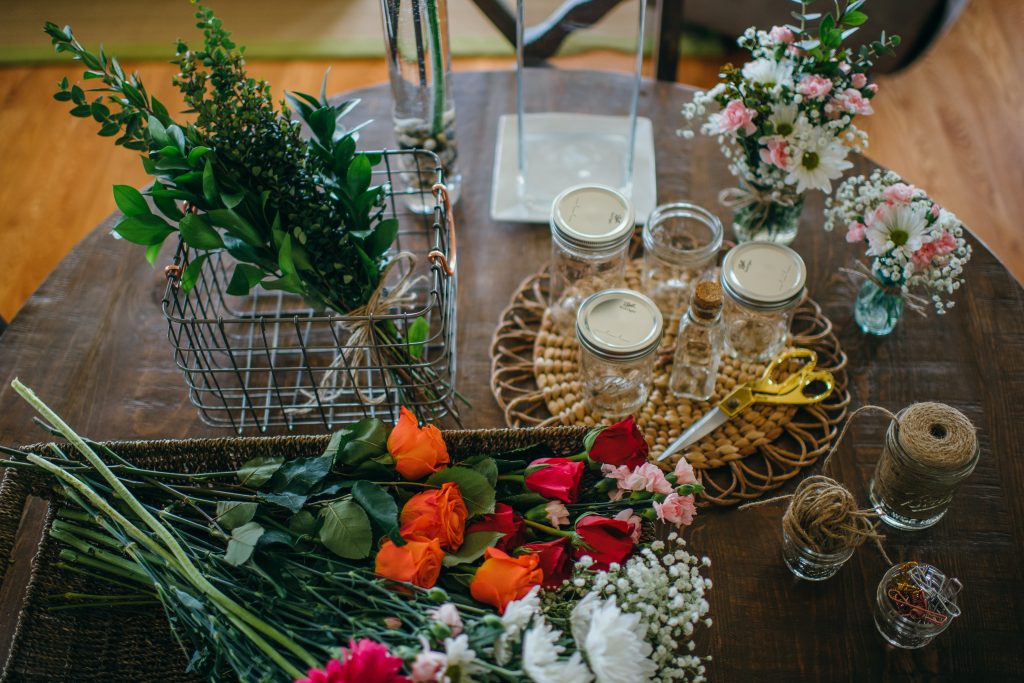 To get started, select your flowers. In-season blossoms will be less expensive and always set the perfect tone, but roses, orchids and other buds are available all year long, so you can always feature your favorites as well. Prep your flowers by giving them a fresh cut at a 45-degree angle and remove any foliage that could fall below the water line—leaves in the water can grow bacteria and shorten the life of your flowers.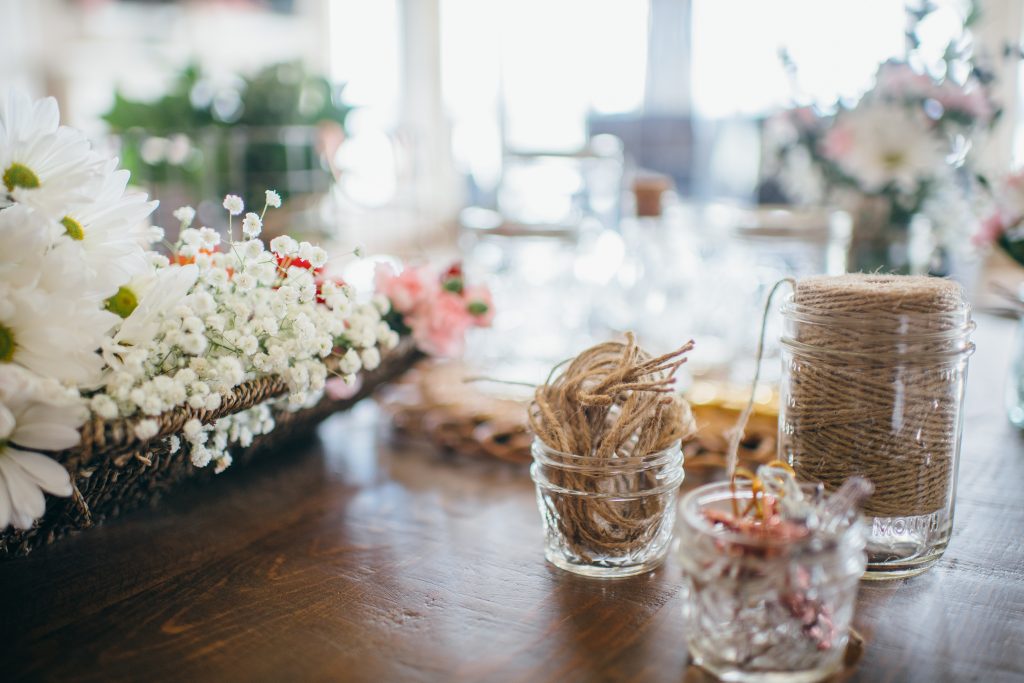 Next you'll want to choose your vase or containers and pour in some water. Then, design your look by grouping all of the same shades together or mixing complimentary colors like we have here—the bright roses pop against the daisies while the greenery adds some great texture. Gather two to three stems of the largest flowers together and work in a circle, gently turning the vase as you go to ensure the arrangement is symmetrical. Continue to layer in flowers from biggest to smallest and finish with greenery, grasses and/or berries.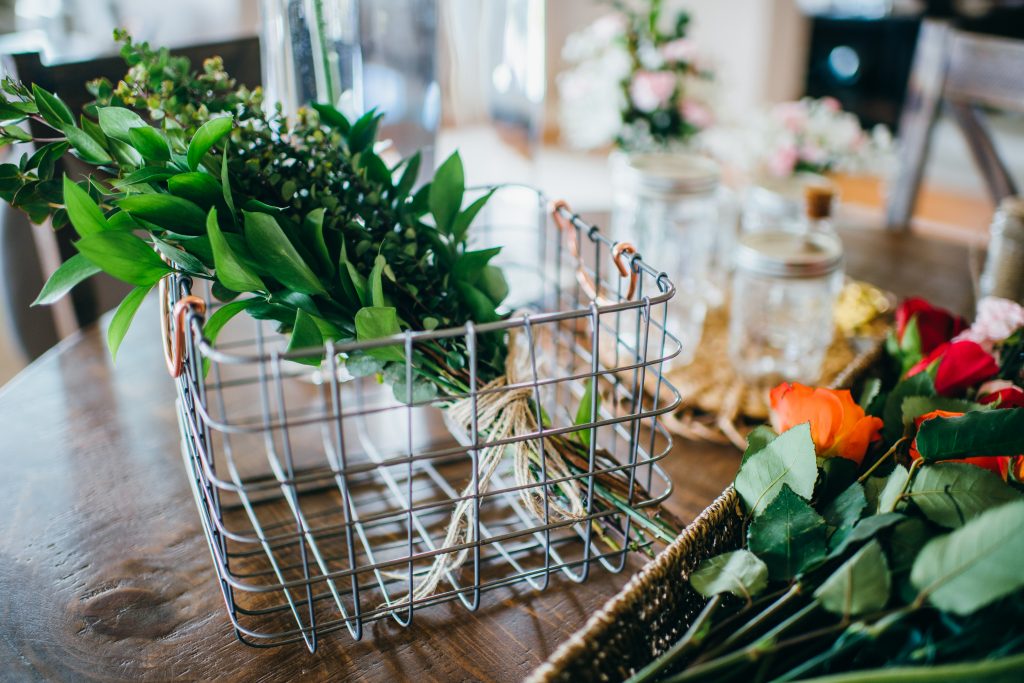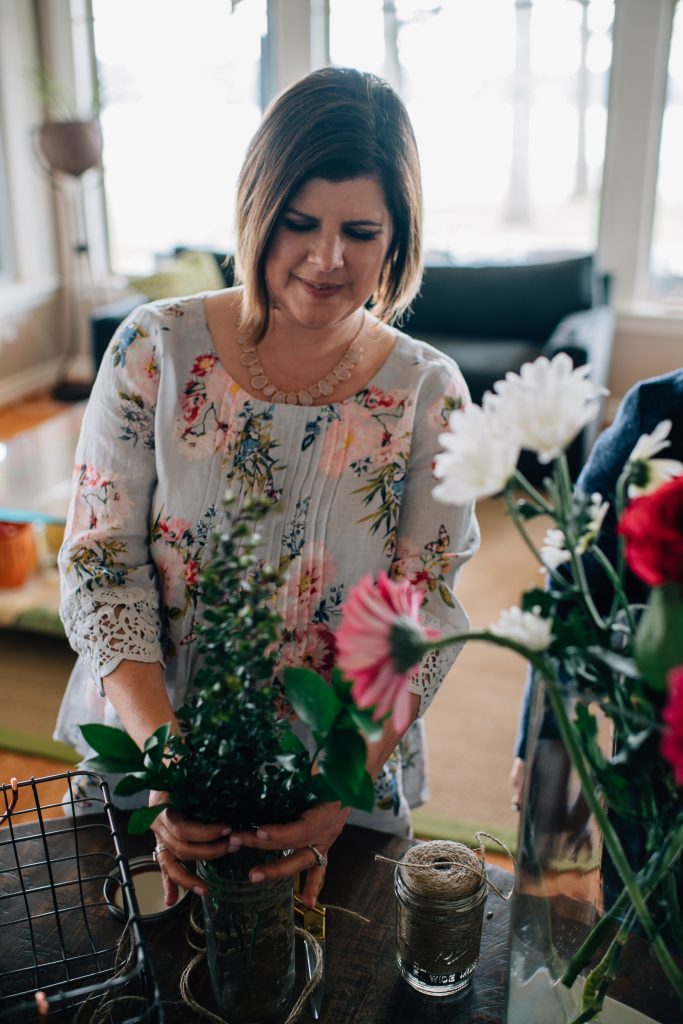 Another method for assembling your bouquet is known as clustering. It's where you actually create the whole bouquet in your hands, before cutting the stems. Holding the blooms, you continually add flowers, making sure to vary the height. And when you achieve a look you love, you simply cut the stems across the bottom and place them all at once in a vase.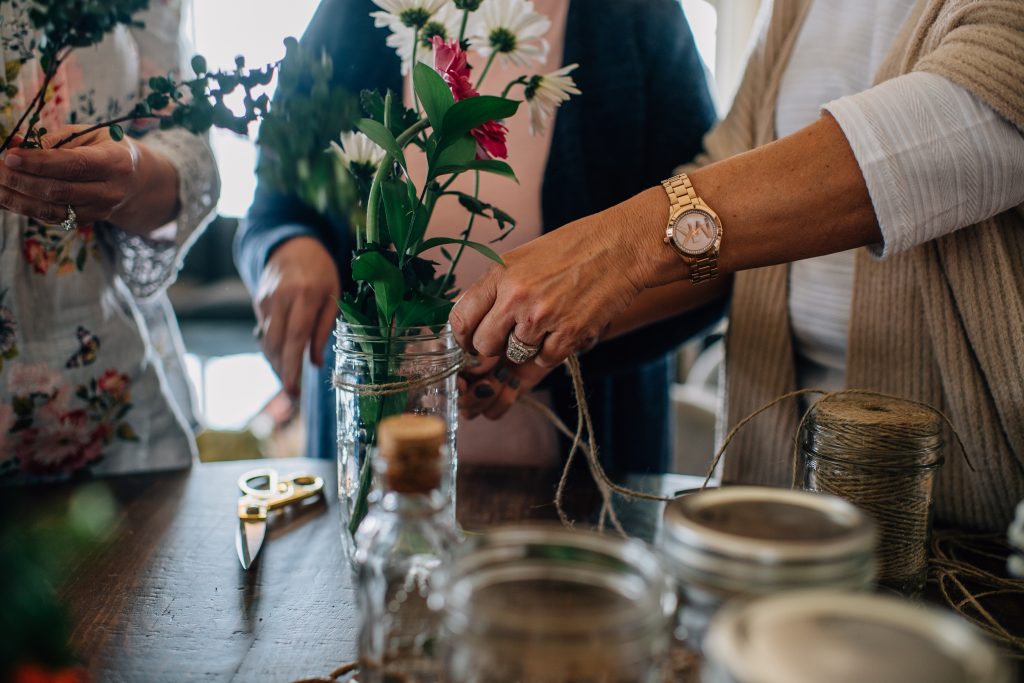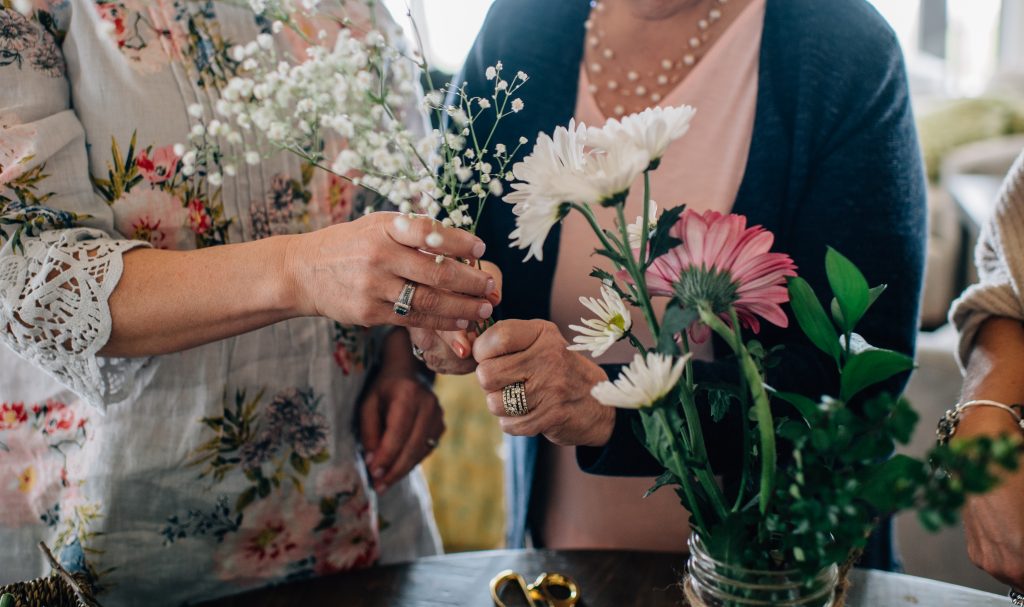 As you work, you can craft any shape you want for the overall arrangement. For example, if it's a cone you crave, simply cut stems in tiered lengths, with the bigger blossoms getting shorter stems. This one, on display at my home in Washington, features a slightly rounded puff. Ideal for the beachy-feel found in my home, this relaxed arrangement pairs pale pinks with white petals in a mason jar, tied with a string for a sweet accent.
Before you walk away to admire your handiwork, be sure the flowers are spread in all directions—this will give even the smallest bud vase a little extra volume for a full, beautiful finish you'll love to look at each day.