One of the questions I'm most often asked while being interviewed is when I knew I was a success. Most authors gauge success by their book hitting the New York Times list. I still remember the first time my name appeared on that list. Don't get me wrong, I was thrilled. My whole family was. But that wasn't the moment for me. No, it came when I learned that my name and the title of my book was an answer on Jeopardy. Not only that. It was a daily double.
The question was, "Kitty doesn't like the knitting so much in the Debbie Macomber book "A Good" this, but loves the threads" – the answer was A GOOD YARN, my book!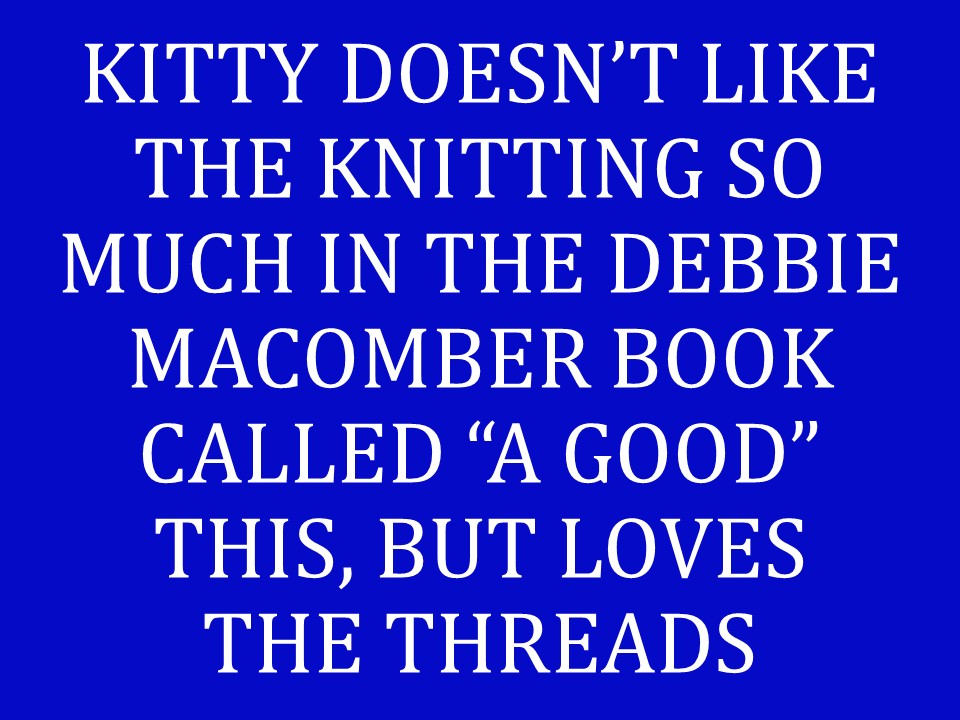 Word reached Alex Trebek about my response and then he did something that completely explains the type of man he was. Out of his hectic schedule, Alex sent me a video to tell me how pleased he was to know I felt I was a success by being an answer on Jeopardy. I can't tell you the excitement I felt when I received a thankful video of Alex standing on the jeopardy stage thanking me. We are waiting for permission to share this video in the future.
For a man who truly touched many hearts but also inspired learning, kindness, and faith, I pray that God holds Alex Trebek in the palm of His hand. He will be sorely missed.